Mashal Khan Goes for a Modern and Traditional Bridal Look [Pictures]
Entertainment posted on 2/17/2020 11:22:26 AM by Abrahim , Likes: , Comments: 0, Views: 1886
Mashal Khan is a newbie in Pakistani showbiz. Before stepping foot in the television industry, she was a successful model. In 2018, she made her acting debut with Suno Chanda and since then she has worked in many hit projects.
She is currently starring in ARY's Thora Sa Haq with Ayeza Khan and Imran Abbas and has garnered praises for her sophisticated acting.
The Suno Chanda actress recently did a bridal photo shoot for Royal Salon and showed two very interesting looks.
From her makeup to hairdo, jewelry and the styles of her dresses, Mashal Khan went for two wholesome looks. On the left, you can see that her makeup and jewelry are rather soft and elegant and it really fits the trend of minimalism in bridal looks. However, on the right, she can be seen flaunting a heavier, full glam, red and gold look.
Even the jewelry says a lot about this look. On the left, she is wearing a simple and classy silver choker necklace and tika, but on the right she is wearing a more traditional kundan jewelry accompanied with tika and jhoomar.
The color of the dresses also goes well with the concept. Mashaal Khan went for a traditional red pishwas dress and a trendy soft grey lehnga with fawn dupatta. This concept resembles the 'baraat' and 'valima' look that we often see during the wedding season.
Both of her dresses are designed by Khadija Batool.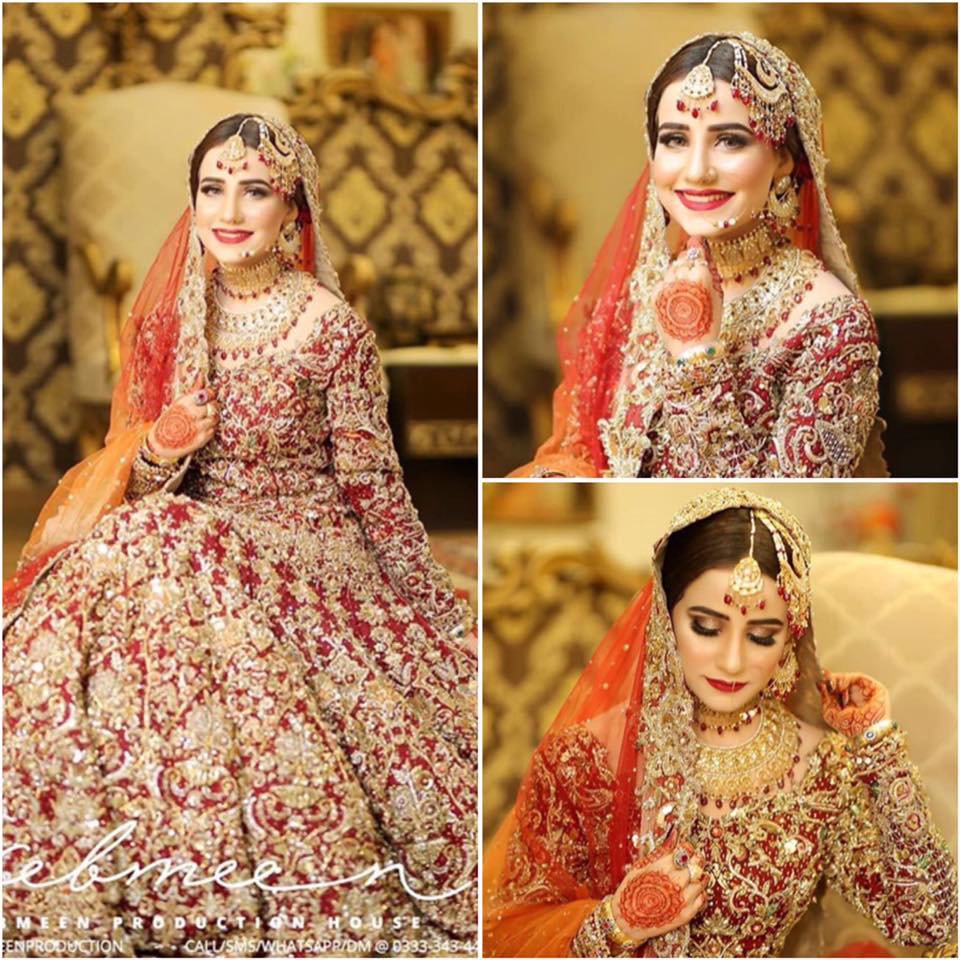 ---