We know that Samsung is designing a foldable phone that flips open like the Motorola Razr. Here are the rumors, leaks and specs.
Months after launching the Galaxy Fold, Samsung has a new foldable phone in the works. Samsung teased the foldable phone at its annual developer conference this October. But the vertically bending flip design that will challenge the rebooted Motorola Razr isn't likely to be called the Galaxy Fold 2. The latest rumor suggests that Samsung has a different name in mind, the Galaxy Bloom.
Samsung is widely expected to launch a new foldable phone on Feb. 11 in San Francisco at its official Unpacked event. Invitations are out, subtly hinting at a second phone it will announce alongside the Galaxy S20 (previously thoughts to be called the S11). Rumors have long pointed to a flip design that folds into a square.
We shouldn't take the tease and rumors as evidence that Samsung is moving away from the Galaxy Fold design, which has a 7.3-inch screen that bends in half to open like a book. This smaller, likely cheaper, flip model would simply be a variation that gives Samsung another way to hook people who are interested in foldable phones.
After only three significant devices in 2019, foldable phones still teeter on the edge of futuristic fancy and reality. Done right, they could double your usable screen space while still closing into a small enough rectangle to carry around. Done poorly, these expensive science experiments could confirm that ever-larger phones are the right way to make a phone.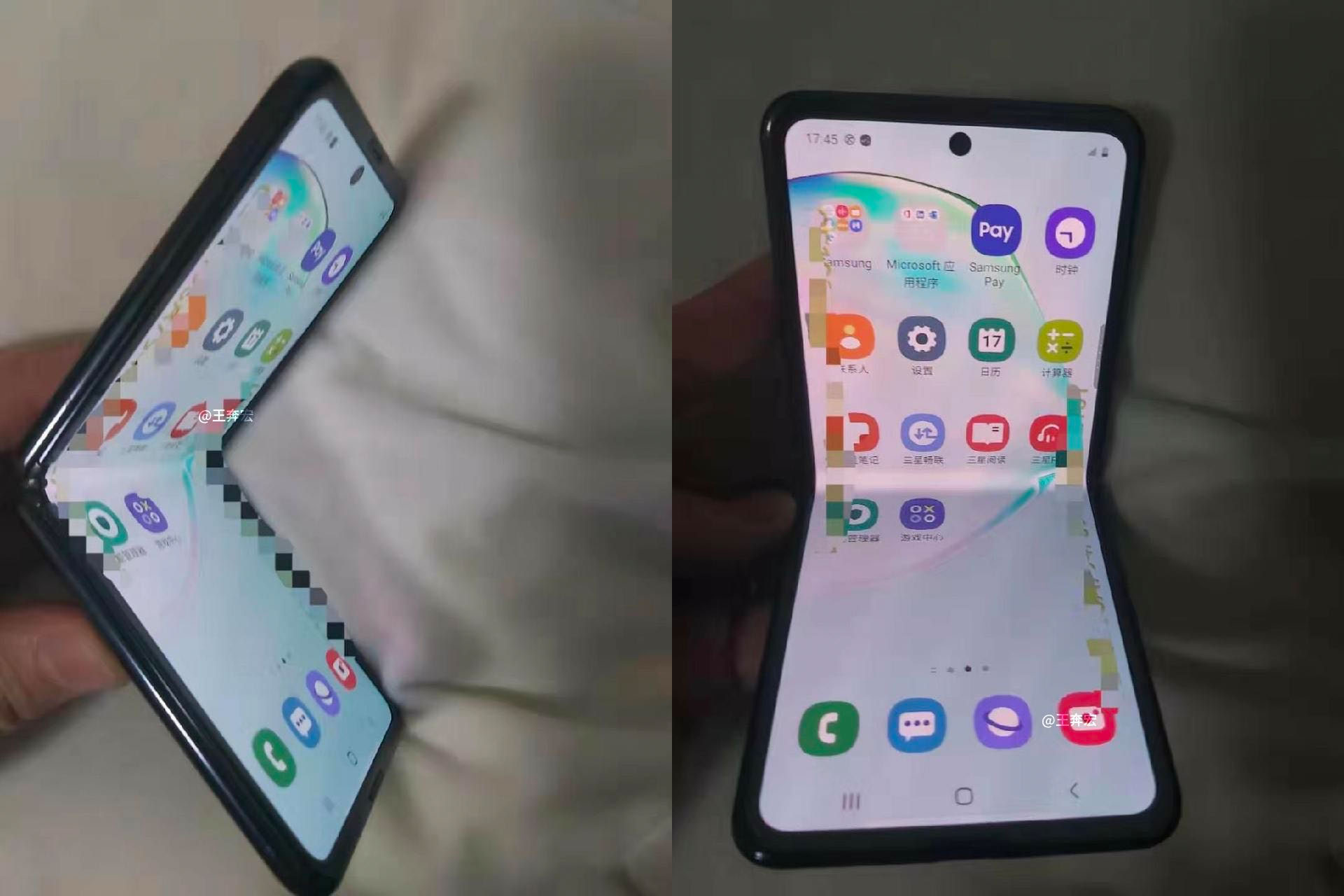 Samsung's second attempt at a foldable phone could also help it hammer out problems that befell the Galaxy Fold's original design -- pitfalls that damaged the screen and caused Samsung to delay and redesign its phone. The Fold sold four months after its first intended launch date of April 26, 2019.
Samsung's next foldable phone will be interesting and important, and we have questions. What do we know about its screen? Will the price be low enough to Samsung attract more curious buyers? What can Samsung do to make the design sturdy?
Confirmed: Samsung is working on a foldable 'flip' phone that bends vertically
Samsung hinted at a vertically folding phone, sometimes referred to as a flip phone or clamshell, since the Galaxy Fold announcement nearly a year ago. Then the company went a step further. It showed off a mock-up of the foldable design in question.
The most interesting part was the surprise nature of it. Unlike with its Galaxy Fold, Samsung didn't pull out the mockup for the audience to photograph. It didn't even mention the device explicitly. Samsung showed off the foldable flipper while talking about its One UI 2 interface (which is out now in beta).
It might be called the Galaxy Bloom
It's tempting to call this unnamed phone the Fold 2, just because it'll be the next foldable device to follow the Fold. But there are two reasons to wave away that idea.
The first is this rumor, which suggests the folding phone will be called the Galaxy Bloom. Here's the second: The Korea Herald reports that there will be a Galaxy Fold successor (the Fold 2?) in August.
Even without those rumors, it's clear that Samsung wouldn't want to make a foldable flip phone part of the Fold family, not when the Galaxy Fold represents a luxury device with an enormous screen and this foldable clamshell phone will have a much narrower display.
We don't have inklings of those screen dimensions yet, but the Motorola Razr unfolds into a tall, slim 6.2-inch display, so we can use that as a template for now. Remember that screen dimensions are measured at the diagonal, but they don't tell the whole story. The Razr's usable screen space feels a lot smaller than the Galaxy Fold, and minute compared with the 8-inch Huawei Mate X.